Great deals to the Caribbean are available IF you're willing to take the chance of traveling during Hurricane Season (June 1 to Nov 30). Labor Day offers one of the best travel windows since most people get a 3-day weekend and the climate couldn't be more perfect — assuming there aren't any storms brewing in the Atlantic 🌬🌀
Although I'm not typically a fan of hyper-commercialized franchises, I've always wanted to experience the Hard Rock's only all-inclusive property in Punta Cana. After comparing hotel + flight packages across several travel websites, I found that booking directly with the resort offered the best discounts, including perks like "limitless resort credits." So, if you're interested in visiting, here are a few tips to help plan your trip:
Ground Transportation. I highly recommend that you select the shuttle service offered while making your reservation. This will save you time and money later. Upon our arrival, a BD travel agent breezed us through the customs checkpoint and escorted us directly to our van where we were able to enjoy some AC. Mind you, the Punta Cana International Airport (PUJ) is an open-air facility "cooled" by large ceiling fans… so here in lies the true value of advanced planning. You can reserve your own van for up to 6 passengers at an additional cost if you don't want to share one. Either way, it's a comfortable 25-minute commute and, if you're lucky, the driver might crank some fun, local tunes during the ride 🚐
Learn Essential Spanish Phrases. "Necessitamos…, por favor." "Donde esta…?" "Tiene…?" "Gracías!" "Disculpe." "Hola 😉 me llamo…." Knowing how to ask a simple question or to initiate a simple conversation will get you further on and off the resort. Having manners will certainly take you farther. While key staff members (i.e. those checking you in or selling experience packages) are proficient in English, many of the employees do not — or at least pretended they don't. So, if you need or want something, learn how to say it nicely, in Spanish, because that's the fastest way you'll get it.
The Property. The resort is very family-friendly, so be prepared to see children everywhere. BUT… The layout itself is huge, allowing you to avoid/escape them as needed. There are trams that run 24-hours to help guests get around, but the distance from most buildings to the main lobby is totally walkable. There are 13 pools, including some that are "reserved" for members only (i.e., those who take advantage of the Hard Rock reward program, which is 🆓 to join). While adults are allowed to relax in the "lazy river," the waterslide is strictly for the kids. During the day, the main pool features DJs & sankeys (dancing hype men) that host activities/games to provide some structure for your day-drinking festivities. The pool and beach loungers/chairs are obviously first-come-first-served, but there are certainly enough to go around. Umbrellas and shade are harder to come by, so get there early or rent a cabana to minimize your chances of getting that dreadfully painful tourist's sunburn 🏖
**PRO TIP: If you wake up early, or before anyone else is ready for the day, consider enjoying some quiet time at the Bongo pool. It almost feels like a hidden oasis at that hour, so bring a few of your favorite things that help pass time, order a refreshing morning cocktail, and relax in one of shallow-water loungers. When the humidity gets to be too much, cool off by dipping your feet in the water right from your chaise or wading in the pool without anyone else there to bother you 😎
Eat Your Heart Out. Tacos, pasta, and pizza… these are just some of the "basics" that are readily available at any time – just like room service. The resort boasts 11 restaurants, including a homemade ice cream shop and a Brazilian-style steakhouse. I suggest checking out the buffets and casual eateries for breakfast/lunch and the speciality restaurants for dinner. Several snack shacks are also set up along the beachfront pools that serve fresh fruit and ceviche, grilled meats, burgers, fries, and sancocho (a delicious caribe stew). Don't be afraid to try some of the traditional Dominican dishes like mangú (mashed plantains), pollo guisado (fall-off the bone chicken), and arroz blanco con habichuelas (white rice & beans) 🍚🥘
Since we were only there for four days, we didn't get to try everything but were quite impressed by all that we did. I can be picky when it comes to Asian cuisine, but Zen's mixed-protein hibachi was exceptional! I also really enjoyed Toro, which offers everything you would expect from a high-end steakhouse, including fish/seafood. Although dinner reservations are recommended, we didn't make any and were only asked to wait 15-minutes once. My absolute favorite, however, was the small coffeeshop that served sweet treats and quick bites like sandwiches and pastries. Their iced vanilla lattes gave just enough of a jolt to get me through the night after lazily sunbathing during the sunshine-filled days.
Resort Amenities. Like many other hotels, guests have access to a fitness center, a golf course, a salon, and several (overpriced) shops. There are, however, two concessions unique to the HR that seek to feed your inner rock star 🌟 Form your very own band and rehearse at the Music Lab before performing in front of a live audience or, if you prefer something a little more intimate, borrow a Fender guitar to play in the privacy of your own room. If you're more of a spectator, catch one of scheduled concerts (e.g., Retro Show or Michael Jackson tribute), dance along to a live band, test your karaoke skills (and laugh at someone else's), or meet some new friends in one of the five bars/lounges that line the lobby's "main boulevard." You can also test your luck at the Casino or party the night away at ClubOro, which is located inside.
**PRO Tip: Club Oro offers one "inclusive" bar that will serve guests for "free," but it gets really crowded and the bartenders don't have any incentive to serve you quickly. I recommend pre-gaming elsewhere and/or paying for your drinks at one of the other "cash bars." VIP tables can be reserved as well, but this would be better suited for a group or someone wanting to feel special. In my opinion, Oro felt more like a South Beach knock-off with it's costumed go-go-dancers, snooty security team, and "promoters" who annoyingly try to push bottle service packages. The club can be fun, depending on the night and the crowd, but I recommended leaving property for at least one of your nights to check out the local party scene. Obviously, know what you're getting yourself into and be safe, but don't be afraid to venture out 💃🏼🕺🏽
Departing. The company that provided our ground transportation picked us up from the hotel lobby with more than enough time to spare. Not too early to where we spent a lot of time waiting in the terminal, but we weren't feeling rushed at the airport either. The duty-free area was decently sized and AC'd if you need to pick up any last-minute souvenirs #HennythingIsPossible. Order one last umbrella-garnished cocktail at the tiki-themed bar or grab a bite to eat at the food court featuring some of America's favorite fast food menus (i.e., Wendy's, Nathan's, Cinnabon). Otherwise, try to sit in a "cool" spot until it's time to board.
The only thing I will caution you about are the outrageous baggage fees you'll be asked to pay if you don't include checked bags when purchasing/confirming your flights. We were asked to pay $100 IN CASH per suitcase at the ticketing counter…. The Spirit agent gave us several excuses to "explain" the charges before conveniently lowering the price after we protested and refused. So, even if you feel that the airlines are ripping you off, just know they are actually the best option when it comes to getting off of the island with your belongings 🛄
Special Considerations. As I mentioned before, guests are offered "hundreds/thousands of dollars" in resort credits for booking their trip directly with the hotel. HR offers several options for cashing in: dinner upgrades, photo packages, salon services, or tours/excursions. Pick your poison, but just know there is a 20% service fee that isn't included in the said pricing. Nonetheless, I am so glad we chose to use ours at the spa 🛀🏽 Aside from getting an incredible massage, I thoroughly enjoyed the hydrotherapy options which included access to a steam room, a dry steam room, an ice room, and a clay room. Afterwards, patrons are encouraged to relax in a tranquility pool with different water massagers (think water spouts and jets of varying pressure/force) and to nap in a luxurious cotton robe on a heavily-padded chaise lounger #NamasteRightHere 😴
Given the popularity of this property, there's always the potential for a celebrity sighting. World-class DJs and entertainers sometimes host parties at Club Oro while others will come to check out the scene if they are staying nearby. In our case, we ran into my least favorite NBA baller (who I learned enjoys throwing tantrums off the court as much as he does on it) in the casino late one night… like I said, kids everywhere 🙄😒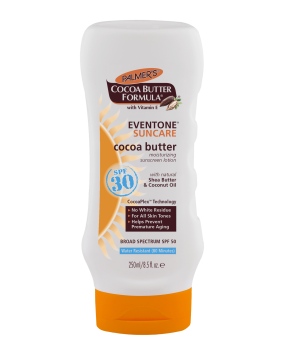 SPF & sunblock. Even though I enjoy sunbathing while on vacation, I make sure to pack at least one hat and one shirt made of 50+ SPF material for when I've gotten my day's fill of rays. I am also currently obsessing over Palmer's cocoa butter sunscreen (and, no, I don't get paid to say this…yet). It comes in a travel sized bottle, goes on so smoothly, doesn't leave you feeling greasy, and smells absolutely heavenly. The best part is, when you return home, you can take a whiff of it straight from the bottle to be transported back to your tropical paradise – even if only for a minute.
One final note: This may be stating the obvious, but be sure to check the weather forecast when traveling during hurricane season! In the three weeks leading up to my trip, I had heard of a system forming off the western coast of Africa. It ended up becoming a named storm, one known as #Irma. I've lived in Florida for over 10 years and have never experienced anything close to what we felt in those few days as it made it's approach across the Caribbean. The hurricane's force was SO powerful that we could feel it churning out in the sea even though it was still HUNDREDS of miles away. Within our first 24 hours, the beach flags were changed from yellow to red to warn people of hazardous conditions posed by strong surf and currents. Foolishly, we attempted to play along the shoreline but found ourselves tossed and toppled by the waves #RIPguccis "Blessed" can't even begin to describe how fortunate we were to still enjoy a vacation when thousands of people were about to be displaced and their lives completely disrupted. So please, stay informed and be aware. Lasting memories can't be made or cherished when disaster is on the horizon.
**Although the 2017 season has officially ended, people and communities are still rebuilding after the damage caused by this year's storms. Please consider donating to the Florida Association of School Psychologists' (FASP) Hurricane Irma relief fund.**